Vidyo brings first 4K-capable telepresence solution to market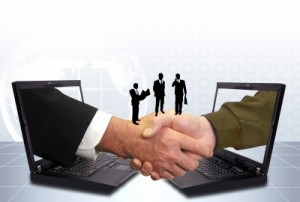 Vidyo™, a global leader in software-based video collaboration solutions, has delivered to market its first telepresence software video product, VidyoRoom Soft Edition (SE). The telepresence software is also the industry's first room-based video product capable of rendering content and video in Ultra HD, or 4K. VidyoRoom SE's 4K resolution can render for 4x 1080p — often described as being 4 times better than HD video — or 9x 720p video on a single display, without borders or the video needing to be divided into multiple tiles.

"The market is moving quickly toward greater resolution experiences, including 'retina' consumer devices and 4K displays," said Ofer Shapiro, co-founder and CEO of Vidyo, Inc. "Vidyo's uniquely adaptive software-based architecture is able to take advantage of these device enhancements and deliver ever improving user experiences through software-only upgrades. And now with VidyoRoom SE, Vidyo has extended infrastructure advantages to the group solution endpoints, making it possible for an enterprise to outfit collaboration spaces with up to 4K solutions using off-the-shelf computing platforms and low cost USB-based peripherals. The result is incredible value for our customers who get better performance than multi-screen telepresence at a fraction of the cost and installation complexity."

With this latest offering, Vidyo™ continues to lead the videoconferencing industry's transition to software-based video communications.

"Vidyo has delivered a next generation solution that is affordable for enterprise customers," said Trinity Video's AVP/CTO John Jennings. "We work extensively with the Vidyo team and often use their products as the platform for the custom solutions we develop for our clients at Trinity."

If you would like to learn more about videoconferencing options for your business, contact Trinity Video Communications representative at 1-800-261-9008

.

About Trinity Video Communications

Trinity Video Communications is an industry-leading audiovisual and video communications company that provides commercial, healthcare, financial, education and manufacturing clients with state-of-the-art technologies that transform the way they communicate, interact and do business. Trinity also provides real-time unified communications to government agencies including the Department of Justice, Department of Defense, Homeland Security and law enforcement agencies at the federal, state and local levels responsible for mission critical initiatives.

Trinity Video is headquartered in Louisville, Kentucky, with additional sales and engineering support located across the U.S.  To learn more, contact Trinity Video Communications at 1-800-261-9008 or visit www.trinityvideo.net.