Expanded telehealth coverage proposed by CMS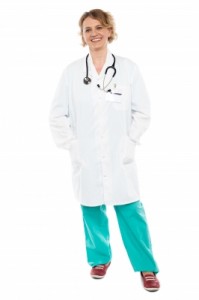 The Centers for Medicare & Medicaid Services has proposed an update to the Medicare Physician Fee Schedule (PFS) for the 2015 calendar year. Under the proposal, annual wellness visits and psychotherapy, as well as psychoanalysis and "prolonged evaluation and management services," would be covered as Category 1 services. Such services, according to CMS, are defined as "similar to professional consultations, office visits and office psychiatry services" currently covered by the agency.
"Although we expect these changes to increase access to care in rural areas, based on recent utilization of similar services already on the telehealth list, we estimate no significant impact on PFS expenditures from the proposed additions," CMS says.
Additionally, CMS proposes changes to the ambulance fee schedule regulations, the Physician Compare Website, the Physician Quality Reporting System, the Medicare Shared Savings Program, the Value-Based Payment Modifier and the Physician Feedback Program.
"This is a positive move by CMS," says Trinity Video Communications CEO Barry Sawayer. "For this population and the services involved, telehealth makes sense. I'm pleased with CMS's willingness to be pro-active and make the changes needed to drive increased use of telehealth," says Sawayer.
If your organization is seeking high quality, HIPAA-compliant telemedicine solutions, call the experts at Trinity Video Communications. Our mobile, bring your own device (BYOD) solutions provide real-time, face-to-face communication between patient and medical staff anytime, anywhere and from any device (smartphone, laptop, desktop or tablet).
Contact Trinity Video Communications at 800.261.9008 or visit our Healthcare Solutions page for more details.
About Trinity Video Communications
Trinity Video Communications is an industry-leading audiovisual and video communications company that provides commercial, healthcare, financial, education and manufacturing clients with state-of-the-art technologies that transform the way they communicate, interact and do business.
Trinity is headquartered in Louisville, Kentucky with additional offices in Sterling, Virginia and Cincinnati, Ohio.