Trinity launches improved safety program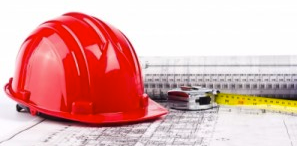 To align with customer requirements and enhance existing internal procedures, Trinity Video Communications has recently implemented a new safety program for its operations team members. For consultation and program activation, Trinity partnered with Advanced Safety & Health to provide staff safety training and to help create Trinity's formal safety program policies and documentation.
Trinity staff received training in the following areas of health and safety:
 Accident Reporting and Analysis
Blood Borne Pathogens Exposure Control
Emergency Action Plan
Fall Protection Program
Hazard Communications
Housekeeping
Ladder Safety
Personal Protective Equipment (PPE)
Powered Industrial Truck (Fork Truck)
First aid/CPR/AED certifications
Trinity also upgraded certain safety items and Personal Protective Equipment (PPE), such as hard hats, work gloves, ear protection, work glasses, harness and lanyards (fall protection), first aid kits and blood borne pathogen kits for office and work van. "More attention is being placed on working in a safe environment and following OSHA rules, both in the office and onsite," said Julie Kolb, Assistant VP, Administration & SVTC Managed Services at Trinity. "Our record of safety has been excellent, but I believe this training will further improve our injury record and also greatly reduce the "near misses" which is key," she said.
About Trinity Video Communications
Trinity Video Communications is an industry-leading audiovisual and video communications company that provides commercial, healthcare, financial, education and manufacturing clients with state-of-the-art technologies that transform the way they communicate, interact and do business. Trinity also provides real-time unified communications to government agencies including the Department of Justice, Department of Defense, Homeland Security and law enforcement agencies at the federal, state and local levels responsible for mission critical initiatives. Trinity possesses a GSA contract for government customers in the federal, state and local agencies. Trinity is headquartered in Louisville, Kentucky with additional offices in Sterling, Virginia and Cincinnati, Ohio.
For more information, contact Trinity Video Communications at 1-800-261-9008
.