TN Medical Board looks to reshape telemedicine use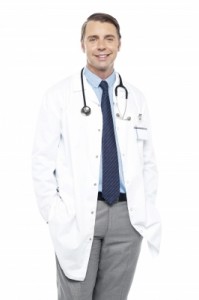 The Tennessee Board of Medical Examiners has issued a notice of rulemaking hearing (0880-02) regarding how and when physicians in Tennessee utilize telemedicine technology. A hearing has been set for May. As telemedicine continues to permeate mainstream healthcare, a well-defined set of guidelines will be needed to ensure each "telemedicine transaction" between patient and physician is conducted appropriately and is done so with patient safety at the forefront.
"At some point, every state will need to review their existing guidelines and determine if changes are necessary," said John Jennings, AVP/CTO at Trinity Video Communications. "Telemedicine technology has been around for awhile, but is just now becoming affordable. With the subsequent increase in usage, more attention will be paid to the rules governing it."
The Board's proposal outlines the following changes:
Requires a face-to-face examination before a telemedicine encounter if there is no existing relationship
Requires a health care provider to be present with the patient during a telemedicine encounter
Creates the exemptions for the following providers:
Provider-to-provider consultations
US Military physicians
Informal practice of medicine between physicians in the form of uncompensated professional dialogue
Physicians providing remote medical interpretation of images or tissue samples
Physicians with established relationships with their patients are exempt from these requirements, but must meet with their patients in-person annually or every 4th encounter
Removes an exemption for physicians who practice medicine across state lines in an emergency
Creates a definition for "electronically-mediated practice of medicine or telemedicine"
Cease issuing "telemedicine licenses" to out-of-state providers and require all physicians to be fully licensed in TN.  Allows a fully-licensed TN physician to prescribe controlled substances, with the exception of Schedule II substances, to patient in the absence of a physical examination under the following circumstances:
Continued medications for patients with an established relationship
Admission orders for newly hospitalized patient
If your organization is seeking high quality, HIPAA-compliant telemedicine solutions, then consider Trinity's Touchscreen Mobile Telemedicine Station and Mobile Responder products. These units include easy-to-use touchscreen interfaces, high-definition cameras, antibacterial work surfaces and support the addition of peripheral devices.
Visit our Healthcare Solutions page for more details or contact us today at 1-800-261-9008
 to schedule a demonstration.
About Trinity Video Communications
Trinity Video Communications is an industry-leading audiovisual and video communications company that provides commercial, healthcare, financial, education and manufacturing clients with state-of-the-art technologies that transform the way they communicate, interact and do business. Trinity also provides real-time unified communications to government agencies including the Department of Justice, Department of Defense, Homeland Security and law enforcement agencies at the federal, state and local levels.
Trinity is headquartered in Louisville, Kentucky with additional offices in Sterling, Virginia and Cincinnati, Ohio.
For more information, contact Trinity Video Communications at 1-800-261-9100
.