GBTA Forecasts U.S. Travel Spending to reach $310 Billion
In a news release by the Global Business Travel Association, U.S. business travel is expected to eclipse $310 Billion in 2015, an increase over 2014's $292.2 Billion, respectively.  No doubt, travel is a huge expense for many businesses, but there are ways to increase productivity while also lowering overall travel costs.  Improvements in technology have helped videoconferencing gain popularity over the past decade, and videoconferencing has proven to save time, money, and also helps minimize the environmental impact related to transportation and CO2.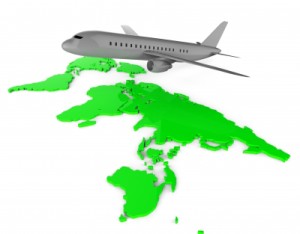 "In the past, videoconferencing systems could be quite expensive and somewhat difficult to use…those days are long gone," says Barry Sawayer, CEO at Trinity Dynamics. "VTC systems are less expensive today and give you more options than ever before, like Bring Your Own Device (BYOD) and cloud-based solutions.  There are several affordable products on the market that can help any company reduce their travel budget.  It (videoconferencing) just makes good business sense," says Sawayer.
Trinity Dynamics provides state-of-the-art audiovisual and video communications solutions to large corporations and healthcare organizations to transform the way they communicate and collaborate. Trinity Dynamics also provides real-time unified communications to government agencies including the Department of Justice, Department of Defense, and law enforcement agencies at the federal, state and local levels responsible for mission critical initiatives.  The company specializes in custom room design and systems integration for executive conference rooms, huddle rooms, classrooms, worship centers, and command and control centers, as well as unified communications, telemedicine solutions, Bring Your Own Device (BYOD) videoconferencing, digital signage, and streaming video.
For more information, visit www.trinitydynamics.net or call 1-800-261-9008 to speak with a Trinity Dynamics representative.