Telemedicine Services Reduce Admissions by 35% at VA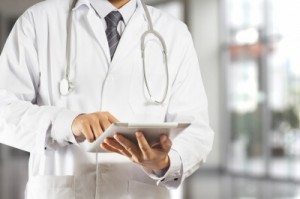 The use of telemedicine technology within the Department of Veterans Affairs (VA) health system has reduced admissions by 35%, according to a new study by Adam Darkins, Chief Consultant for Telehealth Services. The study also concludes the number of patients accessing telehealth through the VA is growing by approximately 22% annually. "Telehealth in VA is the forerunner of a wider vision, one in which the relationship between patients and the health care system will dramatically change with the full realization of the 'connected patient," Darkins concludes. "The high levels of patient satisfaction with telehealth, and positive clinical outcomes, attest to this direction being the right one."
"The VA has been a leader in telemedicine," says John Jennings, Trinity Video's AVP of Midwest Operations and Chief Technology Officer. "This is largely because they have the advantage of working within a closed managed care system, which eliminate many of the challenges that the private sector faces," says Jennings.
To view the complete report, visit http://c.ymcdn.com/sites/www.hisa.org.au/resource/resmgr/telehealth2014/Adam-Darkins.pdf.
If your organization is seeking high quality, HIPAA-compliant telemedicine solutions, call the experts at Trinity Video Communications. Our mobile, bring your own device (BYOD) solutions provide real-time, face-to-face communication between patient and medical staff anytime, anywhere and from any device (smartphone, laptop, desktop or tablet).
Contact Trinity Video Communications at 800.261.9008 or visit our Healthcare Solutions page for more details.
About Trinity Video Communications
Trinity Video Communications is an industry-leading audiovisual and video communications company that provides commercial, healthcare, financial, education and manufacturing clients with state-of-the-art technologies that transform the way they communicate, interact and do business.
Trinity is headquartered in Louisville, Kentucky with additional offices in Sterling, Virginia and Cincinnati, Ohio.