2016 Budget for Veteran Affairs Health Structured to Include Telemedicine Costs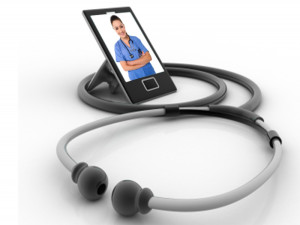 The 2016 fiscal budget request for the VA that will be implemented starting in October of this year included a $1.2 billion dollar request to fund telemedicine services. "One priority identified by VA officials is mental health treatment. MHealth News Editor Eric Wicklund stated, "The VA has earmarked $7.2 billion in its budget for mental health treatment in a primary care setting and to provide more intensive interventions in specialty mental health programs for severe or chronic mental health disorders. That may include telehealth services, a key tool in ongoing projects to treat veterans with PTSD and other stress-related conditions."
With an expected estimate of over 9.4 million veterans to receive VA medical care, many of them returning from Iraq and Afghanistan, the VA is planning for long- term chronic care of those service members who are residing in remote and rural locations. In addition to the $1.2 billion in telemedical services, the VA is projecting a $4.1 billion dollar IT budget. VA Chief Information Officer Stephen Warren explained that 55 % of this amount would be dedicated to customized medical programs, 20 % for adding new features and improving functionality to the Veterans Benefits Management System quarterly, and 19 % to maintain the enterprise IT services, according to Fed Scoop.
The efforts to improve healthcare through telemedicine within the VA comes as the demand for more innovative and effective medical care by veterans and nonmilitary alike grows louder. According to a survey conducted by human resources company Towers Watson, telemedicine has already been adopted by nearly a third of large employers in 2014. Another 30% said they planned to add it to their offerings in 2015.
"This is a good example of an organization integrating telehealth technology to lower care delivery costs on a large scale," said John Jennings, AVP/CTO at Trinity Dynamics. "Telemedicine is an especially useful tool for mental health professionals as it helps them stay better connected to those receiving treatment, which is important for patient monitoring and advanced consultation," said Jennings.
---
Trinity Dynamics provides Bring Your Own Device (BYOD) telemedicine products and solutions to facilitate real-time, face-to-face communication between patient and medical staff anytime, anywhere and from any device – smartphone, laptop, desktop or tablet.
Trinity Dynamics is headquartered in Louisville, Kentucky with additional offices in Sterling, Virginia and Cincinnati, Ohio. For more information, call 1-800-261-9008.