Trinity Dynamics Expands to Nashville Market
Nashville, TN (April 24, 2015) Trinity Dynamics, a leading audiovisual and video communications company has announced plans to expand its audiovisual systems design, installation and maintenance services to businesses in Nashville, Tennessee and the surrounding areas. This follows Trinity Dynamics' recent entry into the Cincinnati, OH market, as the company continues to establish a more robust regional footprint.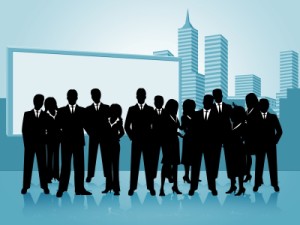 "Tennessee is not a new state for us in terms of having clients in the market, but it is the first time we've had full-time staff serving the area," said Barry Sawayer, CEO at Trinity Dynamics. "Our history includes serving clients across the U.S. and even globally, which includes providing tactical communications support and turnkey A/V solutions to Defense, Homeland Security and Law Enforcement agencies at the federal, state and local levels. We now want to deliver this same level of expertise to corporate clients in Tennessee and considering our close proximity to Nashville, the expansion just makes sense."
Trinity Dynamics provides video, audio and other communications options for corporate, healthcare, higher education and government applications. Trinity has a number of government contracts and holds a GSA Schedule 70, with 75% of its employees holding top-level security clearance.  Trinity Dynamics specializes in custom room design and systems integration for executive conference rooms, huddle rooms, classrooms, worship centers and command and control centers, as well as unified communications, mobile telemedicine solutions, Bring Your Own Device (BYOD) videoconferencing, digital signage and streaming video.
For more information, call 1-800-261-9008 to speak with a Trinity Dynamics representative.