Virginia continues as a national leader in telehealth initiatives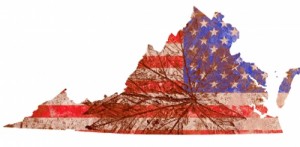 Recently, results of the Virginia Center for Innovative Technology's 2013 Health Information Technology (IT) Assessment were announced and Virginia continues to be at the forefront of telehealth advancement.  The assessment also documents faster broadband speeds across Virginia and an increase in adoption rates of electronic health records by Virginia physicians.
"Expanding access and use of cutting edge technologies to grow Virginia's economy and improve our quality of life is one of my highest priorities," said Governor McAuliffe. "I am encouraged by this report showing that Virginia is a national leader in telehealth initiatives that will keep communities healthier and that will encourage more entrepreneurs, families, and businesses to locate in the Commonwealth."
Important findings of the assessment include:
Virginia is a leader in telehealth adoption and utilization.
The HIE marketplace in Virginia is more dynamic and has a larger provider pool relative to many states.
Virginia ranks third nationally in EHR adoption among the hospital sector.
Virginia ranks third nationally in download speeds, which is critical for successful HIE.
"The results of the study are very impressive and speak to the efforts being put forth by Virginia's leadership as it relates to the technology side of healthcare," said Dave Heller, AVP of Business Development at Trinity Video Communications. "The state is off to a great start in its acceptance and implementation of telemedicine technology…I don't see it slowing down anytime soon."
If your organization is seeking high quality, HIPAA-compliant telemedicine solutions, visit our Healthcare Solutions page for more details or contact us today at 877.705.7384  to schedule a demonstration.
Trinity is headquartered in Louisville, Kentucky, with a sales office in Cincinnati, Ohio. Trinity's Virginia office is located in Sterling, VA near Dulles Airport.