Trinity receives praise for innovative courtroom technology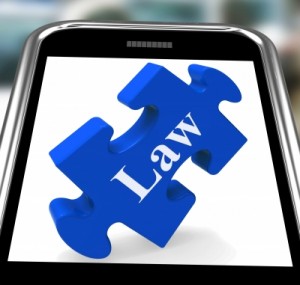 In a recent blog post, Power Presentations co-owner Katie Coulter highlights her company's positive experience with the new digital courtroom systems installed in Jefferson County courtrooms by Trinity Video. "We had a very positive experience with the setup and look forward to future trials in the Trinity installed courtrooms," said Coulter.

The upgrades to Jefferson County's courtrooms are part of the Jefferson County Upgrade Project (JCUP), which improves communication and information sharing within Jefferson County courtrooms [Read more about the Jefferson Courtroom Upgrade Project (JCUP) at https://www.trinityvideo.net/attorney-law-magazine-tells-jcup-trinity-story.

"The feedback we've received thus far on the upgrade has been very positive," said John Jennings, AVP/CTO at Trinity Video Communications. "It's always nice to hear, especially when it comes from a company like Power Presentations who is using the system in the way it was envisioned for litigation purposes," said Jennings.

If you have questions about a technology upgrade for your court system, ask the experts at Trinity. Trinity Video Communications provides the most cutting-edge videoconferencing technology, including software-based solutions and BYOD videoconferencing for commercial, healthcare, legal and law enforcement, education and government applications.

For more information, contact Trinity Video Communications today at 1-800-261-9008

.

About Trinity Video Communications

Trinity Video Communications is an industry-leading audiovisual and video communications company that provides commercial, healthcare, financial, education and manufacturing clients with state-of-the-art technologies that transform the way they communicate, interact and do business. Trinity also provides real-time unified communications to government agencies including the Department of Justice, Department of Defense, Homeland Security and law enforcement agencies at the federal, state and local levels. Trinity is headquartered in Louisville, Kentucky with additional offices in Sterling, Virginia and Cincinnati, Ohio.

About Power Presentations

Power Presentations provides high-quality software, training, trial graphics, synced video and the litigation support for the legal system. Power Presentations is located in Louisville, Kentucky.