Videoconferencing and benefits of face-to-face communication
The ability to connect face-to-face with internal staff, remote customers and other stakeholders is key to driving productivity and enterprise-wide efficiency.  Research  shows meetings are more productive and work teams more efficient when a video component is a part of the communication process. Fortunately, videoconferencing is more affordable than ever before, making it easier to implement for even the most challenged budgets.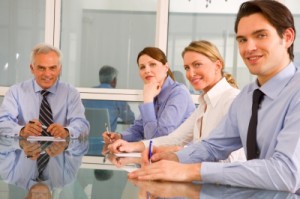 Here's 5 statistics that show some additional positives to connecting face-to-face and how videoconferencing technology is poised for future use.
87% of videoconferencing users feel more connected to their teams, resulting in increased productivity.
Seeing is believing. Non-verbal communication accounts for 65% of all communication.
By 2015, 50% of video conference calls will be made from a mobile device.
95% of working professionals think face-to-face communication improves overall communications.
54% of professionals think that if you can't meet in person, videoconferencing is the next best thing.
If you would like to learn more about a videoconferencing solution for your organization, contact Trinity Video Communications at 1-800-261-9100. Trinity Video is a leading audiovisual and video communications company that provides the most cutting-edge A/V technologies, including software and BYOD-based solutions, to clients in commercial, healthcare, education and law enforcement to transform the way they communicate, interact and do business. Trinity also provides real-time unified communications to government agencies including the Department of Justice, Department of Defense, Homeland Security and law enforcement agencies at the federal, state and local levels.
Trinity Video Communications is headquartered in Louisville, Kentucky with additional offices in Sterling, Virginia and Cincinnati, Ohio.