Trinity Video joins Loudoun County Virginia Chamber of Commerce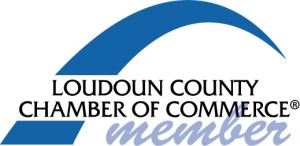 Trinity Video Communications, a leading audiovisual and video communications company providing innovative audiovisual solutions for commercial, healthcare, legal, law enforcement, education and government applications, has announced its membership to the Loudoun County Chamber of Commerce.
Founded in 1968, the Loudoun County Chamber is among the largest Chambers of Commerce in the Washington, D.C. region. The organization, with more than 1,325 members, forms the premier network of business and community leaders in Loudoun County, one of the nation's most economically vibrant and fastest growing counties. The Loudoun County Chamber of Commerce is Northern Virginia's premier business networking and advocacy organization and is dedicated to creating and promoting a world-class quality of life in that Loudoun community.
"The Loudoun County Chamber has a long, successful history of driving economic growth in the area," says Dave Heller, AVP of Mid-Atlantic Operations at Trinity Video Communications. "We're proud to be a part of it and we look forward to establishing working relationships with other Chamber members," says Heller.
---
About Trinity Video Communications
Trinity Video Communications is an audiovisual and video communications company that provides clients with state-of-the-art technologies that transform the way they communicate, interact and do business. Trinity also provides real-time unified communications to government agencies including the Department of Justice, Department of Defense, Homeland Security and law enforcement agencies at the federal, state and local levels responsible for mission critical initiatives. Trinity Video Communications holds a GSA Information Technology (IT) Schedule 70, commonly referred to as the IT Schedule or Schedule 70, a contract companies obtain in order to sell IT products and services to the U.S. government.
Trinity is headquartered in Louisville, Kentucky with additional offices in Sterling, Virginia and Cincinnati, Ohio.  For more information, contact a Trinity Video Communications representative at 1-800-261-9008.