New Telemedicine Coverage Announced for Medicare Beneficiaries
Medicare beneficiaries received good news on November 1, as the Centers for Medicare and Medicaid Services (CMS) issued a rulemaking that includes coverage for home care of chronic care management, remote patient monitoring of chronic conditions and others services when provided via telehealth. "It has been a long time coming, but this rulemaking signals a clear and bold step in the right direction for Medicare," said Jonathan Linkous, CEO of the American Telemedicine Association. "This allows providers to use telemedicine technology to improve the cost and quality of healthcare delivery," added Linkous.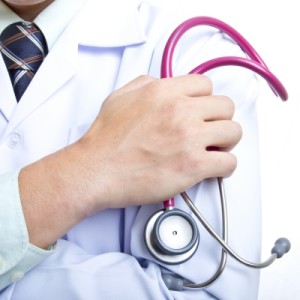 Also in the rulemaking were seven new covered procedure codes for telehealth including annual wellness visits, psychotherapy services and prolonged services in the office.
"This is very positive for Medicare beneficiaries and a proactive step by CMS," said John Jennings, AVP/CTO at Trinity Video Communications. "As efficiencies and cost savings are realized through the use of telemedicine technology, I believe CMS will issue rulemaking that covers more services provided via telehealth," said Jennings.
---
About Trinity Video Communications

Trinity Video Communications is an industry leading audiovisual and video communications company that provides HIPAA-compliant, bring your own device (BYOD) telemedicine solutions to facilitate real-time, face-to-face communications between patient and medical staff anytime, anywhere and from any device (smartphone, laptop, desktop or tablet).

Trinity Video Communications is headquartered in Louisville, Kentucky with additional offices in Sterling, Virginia and Cincinnati, Ohio. For more information, call 1-800-261-9008

.

About the American Telemedicine Association

The American Telemedicine Association is the leading international resource and advocate promoting the use of advanced remote medical technologies. ATA and its diverse membership work to fully integrate telemedicine into healthcare systems to improve quality, equity and affordability of healthcare throughout the world. Established in 1993, ATA is headquartered in Washington, DC. For more information visit americantelemed.org.