Trinity Dynamics Relocates VA/DC Metro Office Location
Louisville, KY, October 29, 2015—Trinity Dynamics has moved its VA/DC metro office location at 45180 Business Ct, Sterling, VA 20166, from Suite 100 to Suite 300, effective immediately.  All phone numbers remain unchanged.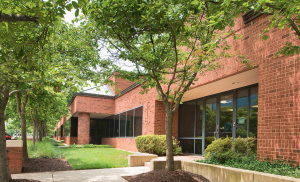 "With the recent relocation of our corporate headquarters, which provides us with the amount of integration and warehousing space we need to serve our clients across the U.S., and with so many of our Virginia-based employees serving customers in the field, it made sense to find new office space that better fit our operational requirements," says Trinity Dynamics CEO Barry Sawayer. "We are in a great location within the VA/DC area, so we wanted to keep a presence in our current building. However, our business is about finding audiovisual solutions for our customers' spaces and that requires meeting with our customers and evaluating their buildings/spaces in-person, which influences the type of space we need to occupy," says Sawayer.
---
About Trinity Dynamics
Trinity Dynamics is an audiovisual and video communications company that provides commercial clients with state-of-the-art technologies that transform the way they communicate, interact and do business. Trinity also provides real-time unified communications to government agencies including the Department of Justice, Department of Defense, Homeland Security and law enforcement agencies at the federal, state and local levels responsible for mission critical initiatives. The company specializes in custom room design and systems integration for executive conference rooms, huddle spaces, classrooms, worship centers, and command and control centers, as well as unified communications, telemedicine solutions, Bring Your Own Device (BYOD) videoconferencing, digital signage, video walls, and streaming video.