Trinity provides A/V expertise for Atria's new innovative and collaborative office space
03.10.15
|
Less than a minute Read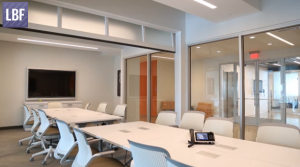 When Atria Senior Living, a leading operator of independent living, assisted living and memory care communities in US and Canada, set out to create a new, more unique and collaborative office environment, a high level of importance was placed on employee communication and interaction. To achieve this, Trinity Video was chosen as the projects audiovisual systems integrator to develop cutting-edge solutions for conference rooms, collaboration spaces and more.
"This was an exciting project for one of Louisville's top healthcare companies," says Gary Farmer, National Director, Sales & Marketing at Trinity Video Communications. "The project called for top quality audio and video software, hardware and components, which Trinity integrated into easy-to-use systems that will help Atria operate more efficiently," said Farmer.
Take a tour of Atria's new office space here…
http://www.bizjournals.com/louisville/video/FwbGVoczo61hyrdE5oZBKOU9siw9eV8y?autoplay=1#ooid=FwbGVoczo61hyrdE5oZBKOU9siw9eV8y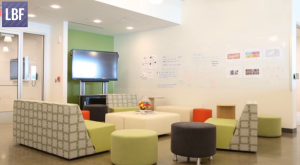 ---
About Trinity Video Communications
Trinity Video Communications provides state-of-the-art audiovisual and video communications solutions to large corporations and healthcare organizations to transform the way they communicate and do business. Trinity Video also provides real-time unified communications to government agencies including the Department of Justice, Department of Defense, Homeland Security and law enforcement agencies at the federal, state and local levels responsible for mission critical initiatives.
Trinity Video Communications is headquartered in Louisville, Kentucky with additional offices in Sterling, Virginia and Cincinnati, Ohio. For more information, contact Trinity Video Communications at 1-800-261-9008.