Trinity joins Northern Virginia Technology Council
08.14.13
|
Less than a minute Read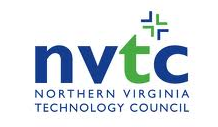 Trinity Video Communications is excited to be the newest member of The Northern Virginia Technology Council (NVTC) and looks forward to ongoing communication and collaboration with fellow members about emerging technologies and what it means for the region. NVTC is the membership and trade association for the technology community in Northern Virginia. As the largest technology council in the nation, NVTC serves about 1,000 companies from all sectors of the technology industry, as well as service providers, universities, foreign embassies, non-profit organizations and governmental agencies. Through its member companies, NVTC represents about 200,000 employees in the region.
Trinity Video Communications is an industry-leading audiovisual and video communications company that provides government, healthcare, financial, education, manufacturing and corporate clients with state-of-the-art technologies that transform the way they communicate, interact and do business. Trinity also provides real-time unified communications in any environment and has large contracts with the Department of Justice, Department of Defense, Homeland Security and law enforcement agencies at the federal, state and local levels responsible for mission critical initiatives.
For more information, contact Trinity Video Communications at 1-800-261-9100
.