Trinity creates campus safety solutions for Higher Ed
04.23.14
|
Less than a minute Read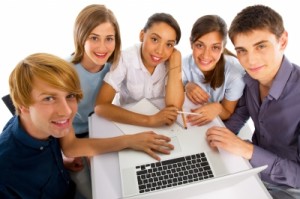 High profile news reports of breaches in campus security – Columbine, Sandy Hook Elementary School and others, have increased pressure on school officials to create a safer environment for students, teachers, administration and campus visitors. According to a report released in January 2014 by the FBI, schools were the second most common location to experience an active shooter incident between 2000 and 2012, accounting for 29% all of incidents.  "No matter their age or level of education, students should feel safe as they work to better themselves," said Barry Sawayer, CEO at Trinity Video Communications.
From video surveillance systems, IP cameras and incident response, to security operations and access control, Trinity's team of experts can create custom solutions to enhance collaboration between campus personnel and first responders.  "A safe and secure campus provides a better learning environment for students, which is the end-result we're after," said David Heller, AVP Business Development at Trinity Video Communications.
For more information, contact Trinity Video Communications today at 1-800-261-9008
.
About Trinity Video Communications
Trinity Video Communications is an industry-leading audiovisual and video communications company that provides commercial, healthcare, financial, education and manufacturing clients with state-of-the-art technologies that transform the way they communicate, interact and do business. Trinity also provides real-time unified communications to government agencies including the Department of Justice, Department of Defense, Homeland Security and law enforcement agencies at the federal, state and local levels. Trinity is headquartered in Louisville, Kentucky with additional offices in Sterling, Virginia and Cincinnati, Ohio.