Telemedicine technologies and regulation focus of Kentucky Telehealth meeting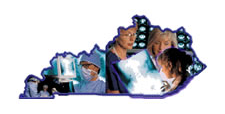 Telemedicine technology and the guidelines that define its use in Kentucky were topics of discussion at this month's Kentucky Telehealth Board meeting. Along with staff from Trinity Video Communications, some of the state's largest healthcare organizations were represented, including participants from Humana Caresource, Baptist Health, Norton Healthcare, the University of Louisville, the University of Kentucky and other key stakeholders.
As part of the discussion, John Jennings, AVP/CTO at Trinity Video, posed a question regarding the board's position on the saving of patient-related electronic communications. After discussion amongst the attendees, the board iterated the importance of maintaining compliance with the Health Insurance Portability and Accountability Act (HIPAA) as it relates to state privacy, confidentiality, security and medical retention rules.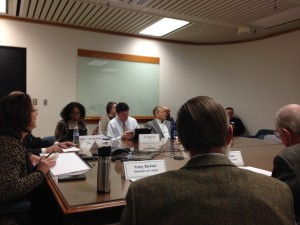 "The overriding standard is that the quality and standard of care offered via Telemedicine must be on par with in-person encounters," said Jennings.  He went on to explain that this is a great step forward for telemedicine as Kentucky looks to broaden the use of telehealth, both through policy and legislation in 2015. "We have been saying that 2014 is the year of telemedicine.  I believe we can now say that 2014 is the year when the tide began to shift.  2015 should be an outstanding year as we see more types of services being offered to patients," said Jennings.
---
About Trinity Video Communications
Trinity Video Communications is an industry leading audiovisual and video communications company that provides HIPAA-compliant, Bring Your Own Device (BYOD) telemedicine solutions to facilitate real-time, face-to-face communication between patient and medical staff anytime, anywhere and from any device – smartphone, laptop, desktop or tablet.
Trinity Video Communications is headquartered in Louisville, Kentucky with additional offices in Sterling, Virginia and Cincinnati, Ohio. For more information, call 1-800-261-9008.