Telemedicine success story, saving baby Malea
02.19.14
|
Less than a minute Read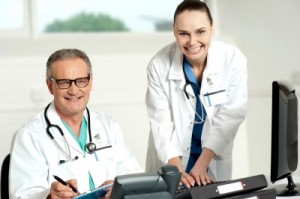 Baby Malea awoke one morning not feeling like her normal self. After a trip to the hospital, several tests and a misdiagnosis, Malea was sent home with medicine and instructions to take a nap. Four hours later, Malea's mom was unable to wake her, as her condition had worsened.
Visit our facebook page to view Malea's story and to learn how the collaboration afforded by telemedicine helped save her life.
"This is a great example of how telemedicine is helping to improve collaboration within the medical community," says Barry Sawayer, CEO at Trinity Video Communications. "We are always excited to hear of stories like Malea's and it motivates our team to push forward with creating cutting-edge telemedicine solutions," says Sawayer.
If your organization is seeking high quality, HIPAA compliant telemedicine solutions, then consider Trinity's Touchscreen Mobile Telemedicine Station and Mobile Responder products. These units include features such as easy-to-use touchscreen interfaces, high-definition cameras, antibacterial work surfaces and support the addition of peripheral devices.
Visit our Healthcare Solutions page for more details, or contact us today at 1-800-261-9008
 to schedule a demonstration at your location or at our Louisville, Kentucky or Sterling, Virginia offices.