Broadband important tool for telemedicine advancement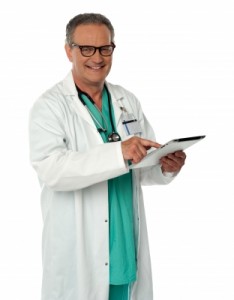 A key component to the future, widespread deployment of telemedicine services to remote and homebound patients is broadband. For those patients in rural areas with broadband and telemedicine access, enormous cost savings can be realized by the reduction of hospitalizations and readmissions, and provides patients with access to important medical information, which would otherwise be out of reach. Recently, the healthcare industry has been bolstered by a rejuvenated telemedicine push, as telemedicine tools and services have become more affordable and available.
This is a hot topic for many in both the broadband and telemedicine communities. "Access to high-capacity broadband is quickly reshaping the medical industry," said Drew Clark, Executive Director of Broadband Illinois at a recent Broadband Telemedicine event. "New, innovative applications are allowing doctors and nurses to serve their patients like never before," said Clark. According to John Jennings, AVP/CTO at Trinity Video Communications, "the continued rollout of broadband connectivity to smaller, rural communities will be of great benefit to the patient and today's healthcare providers, who are challenged with providing healthcare services anytime, anywhere."
If your organization is seeking high quality, high-tech solutions for providing accessible healthcare services, then consider Trinity's Touchscreen Mobile Telemedicine Station and Mobile Responder products. These units are designed to work in any healthcare environment and include features such as easy-to-use touchscreen interfaces, high-definition cameras and antibacterial work surfaces.
Visit www.trinityvideo.net for more details on Trinity's Mobile Telemedicine Station and Mobile Responder products. Or, contact us today at 1-800-261-9008 to schedule a demonstration at your location or at our Louisville, Kentucky or Sterling, Virginia offices.