Virginia telemedicine gets "A" in ATA policy report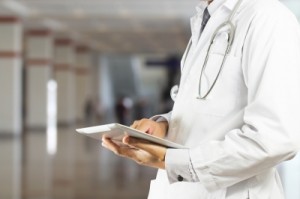 In a new report, 50 State Telemedicine Gaps Analysis: Coverage & Reimbursement, the American Telemedicine Association (ATA) reviewed the telemedicine policy landscape of 50 states and assigned a composite grade to each. The report compares telemedicine coverage and reimbursement standards for every state in the U.S., ultimately leaving each state with two questions:
1. "How does my state compare regarding policies that promote telemedicine adoption?"
2. "What should my state do to improve policies that promote telemedicine adoption?"
Using an A-F grading scale, 7 states received an "A" rating including Maine, Mississippi, New Hampshire, Maryland, New Mexico, Tennessee and Virginia.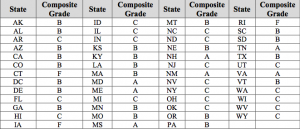 "I'm not surprised by Virginia's high rating," says Dave Heller, Assistant Vice President of Mid-Atlantic Operations at Trinity Video Communications. "Virginia has been at the forefront of telemedicine for quite some time and this report re-affirms the state's commitment to bringing healthcare to patients anytime, anywhere. I am sure more states will move forward as monies become available to support their efforts," says Heller.
If your organization is seeking high quality, HIPAA-compliant telemedicine solutions, contact the experts at Trinity Video Communications. Our mobile, bring your own device (BYOD) solutions provide real-time, face-to-face communication between patient and medical staff anytime, anywhere and from any device (smartphone, laptop, desktop or tablet).
---
About Trinity Video Communications
Trinity Video Communications is an industry-leading audiovisual and video communications company that provides commercial, healthcare, financial, education and manufacturing clients with state-of-the-art technologies that transform the way they communicate, interact and do business. Trinity is headquartered in Louisville, Kentucky with additional offices in Sterling, Virginia and Cincinnati, Ohio.
Contact Trinity Video Communications at 800.261.9008 or visit our Healthcare Solutions page for more details.