Technology Showcase Tour coming to Trinity Video
09.23.14
|
Less than a minute Read
The Technology Showcase Tour, presented by BP Marketing Group, LLC., is coming to Trinity Video Communications Friday, October 10, 2014. The tour features a 36′ state-of-the-art exhibit trailer with products from nearly 20 different A/V manufacturers including Casio, Avaya, Nova, Atlona, Wolf Vision, Crimson, LG, SVSi, tvOne, Klipsch, Presentia and more. The trailer is outfitted with integrated solutions and applications for nearly every vertical.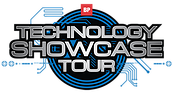 "This is a must attend event," says John Jennings, AVP/CTO at Trinity Video Communications. "This brings together a host of high tech products you can experience firsthand, which is really cool. Whether you're in education or the corporate sector, the Technology Showcase has something every business can use to improve collaboration and information sharing," says Jennings.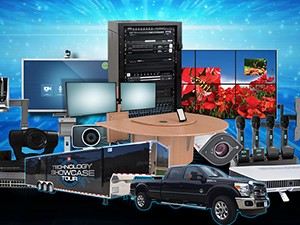 Event Information:
Date: October 10, 2014
Time: 11:00am-4:00pm
Location: Trinity Video Communications 11400 Decimal Drive, Louisville, KY 40299
For more information about The Technology Showcase Tour, please visit www.techshowtour.com or call Trinity Video Communications at (502) 240-6100.
---
About Trinity Video Communications
Trinity Video Communications is an audiovisual and video communications company that provides clients with state-of-the-art technologies that transform the way they communicate, interact and do business. Trinity also provides real-time unified communications to government agencies including the Department of Justice, Department of Defense, Homeland Security and law enforcement agencies at the federal, state and local levels responsible for mission critical initiatives.
Trinity is headquartered in Louisville, Kentucky with additional offices in Sterling, Virginia and Cincinnati, Ohio.