Video on the rise in the enterprise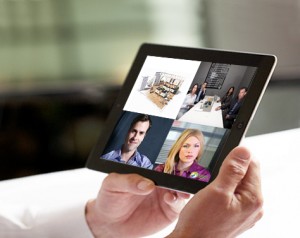 In a recent survey on unified communications conducted by international market research and consulting firm Infonetics, use of video and cloud services is on the rise for many North American companies. According to Diane Myers, principal analyst at Infonetics, "the biggest change we're seeing in unified communication deployments is the adoption of video. Businesses have been implementing more mobility into their UC architectures over the past year and now are looking toward videoconferencing to help drive further productivity."
The benefits of videoconferencing are tangible, as companies can save money in several different ways – from saving on travel expenses, to an increase in employee productivity and collaboration, businesses small to large are realizing the benefits of videoconferencing and are quickly adopting the technology. According to the survey, an estimated 87% of enterprises surveyed plan to add videoconferencing to their UC architecture by August 2014.
According to John Jennings, AVP of Midwest Operations and Chief Technology Officer at Trinity Video Communications, "…over the past 12 months we've seen a substantial uptick in videoconferencing projects. There's definitely a growing interest in the technology as more companies look to transform the way they communicate and do business. We expect 2014 to be a good year."
Jennings also explains that mobility is a key factor in nearly every videoconferencing decision today. "The BYOD (Bring Your Own Device) model has transformed how companies and customers interact." Most of Trinity's projects involve software-based videoconferencing systems that integrate both traditional room formats, as well as desktop and mobile clients.
ABOUT TRINITY VIDEO COMMUNICATIONS
Trinity Video Communications provides the most cutting-edge videoconferencing technology, including software-based solutions and BYOD videoconferencing. Trinity is based in Louisville, Kentucky and also has offices in Cincinnati, Ohio and Sterling, Virginia. For more information about Trinity, contact a representative today at 800-261-9008
.