Integrated Command & Control Supports Campus Safety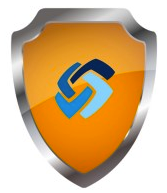 Campus safety is an issue of growing concern for administration, parents and students as institutions continue to experience unpredictable and violent events. Popular media frequently reports cases of mass shootings, bomb threats, student-to-student offenses and other crimes occurring on campuses across the country. According to information gathered from a recent survey of more then two-dozen New England colleges, some offenses climbed by 40% over a recent two-year period. To manage crisis situations when they do occur, campuses are turning to more advanced Command and Control operations to improve overall decision-making, situational awareness, asset allocation and management and to ensure continuity of operation.
With the goal of enhancing collaboration between campus personnel and first responders, Trinity Video uses cutting-edge audiovisual (A/V) software and components to create integrated Command and Control centers, which often includes video surveillance systems, IP cameras and incident response, security operations, access control and more. "Our goal is to keep those using campus facilities safe at all times," says Dave Heller, AVP Business Development at Trinity Video Communications. "But when an incident does occur, the school needs the right communication tools to coordinate an appropriate response and manage information flow, which is an expertise we have at Trinity Video," says Heller.
If your institution is searching for better command and control capability, contact a Trinity Video Communications representative today at 1-800-261-9008.
---
About Trinity Video Communications
Trinity Video Communications is an industry leading audiovisual and video communications company that provides commercial, healthcare, financial, education and manufacturing clients with state-of-the-art technologies that transform the way they communicate, interact and do business. Trinity also provides real-time unified communications to government agencies including the Department of Justice, Department of Defense, Homeland Security and law enforcement agencies at the federal, state and local levels.
Trinity is headquartered in Louisville, Kentucky with additional offices in Sterling, Virginia and Cincinnati, Ohio.