CMS to expand telemedicine coverage in 2014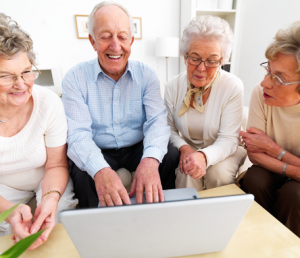 In a recent announcement, the Centers for Medicare and Medicaid Services (CMS) approved expanding coverage of telehealth services starting January 2014. The new policies were established in response to proposals by the American Telemedicine Association (ATA) and several of the association's members last year. The approved changes include:
Expansion of  the geographic areas where telehealth service can be provided into the fringes of metropolitan areas.
Coverage for transitional care management services (CPT codes 99495 and 99496) and making explicit that coverage includes the Evaluation and Management portion of these services.
Coverage for chronic care services (CPT codes 99487-99489) for patients with multiple chronic conditions that are expected to last at least 12 months or until the death of the patient, and that place the patient at significant risk of death, acute exacerbation/decompensation, or functional decline.
Slight increase in the fee for originating (patient) sites to $24.63 from $24.43
"The proposed new rules, while incremental, represent another step toward integrating the use of telecommunications technology into the delivery of healthcare," said Jonathan D. Linkous, chief executive officer of ATA.  "ATA encourages CMS to finalize these changes."
Trinity Video Communications applauds this recent announcement and the ongoing efforts to further advance telemedicine by both the ATA and CMS, and we are excited to see what the future holds for this important healthcare technology.  "This is a positive step, but one of many that needs to take place over the next couple of years", added John Jennings, Assistant Vice President, Midwest Operations.
If your organization is seeking a low-cost, high-tech solution for providing accessible healthcare services, then consider Trinity's Touchscreen Mobile Telemedicine Station and Mobile Responder products. These units are designed to work in any healthcare environment and include features such as easy-to-use touchscreen interfaces, high-definition cameras and antibacterial work surfaces.
Visit www.trinityvideo.net for more details on Trinity's Mobile Telemedicine Station and Mobile Responder products. Or, contact us today at 1-800-261-9008
 to schedule a demonstration at your location or at our Louisville, Kentucky or Sterling, Virginia offices.